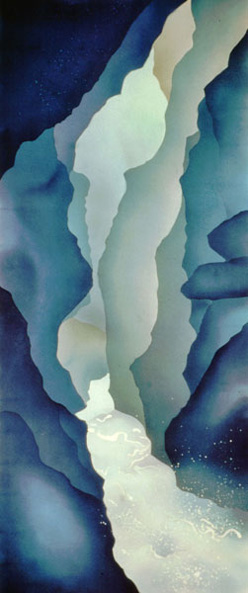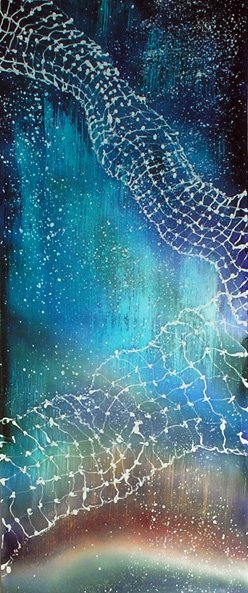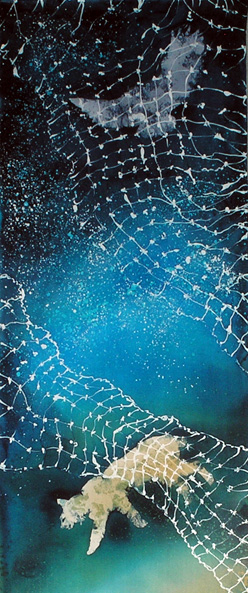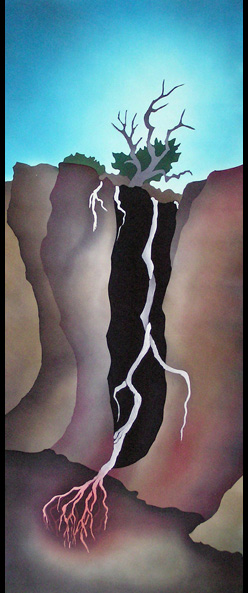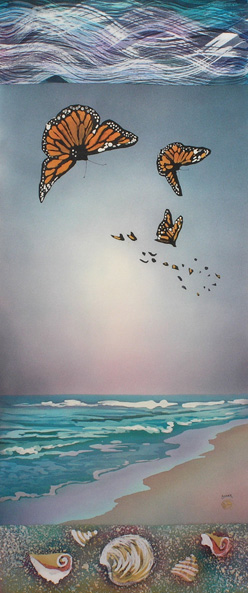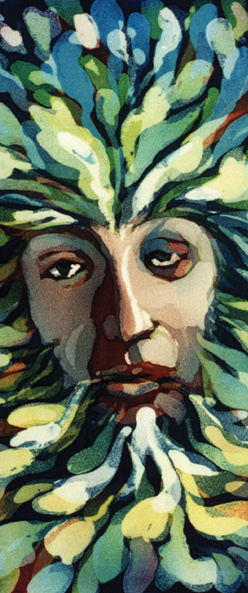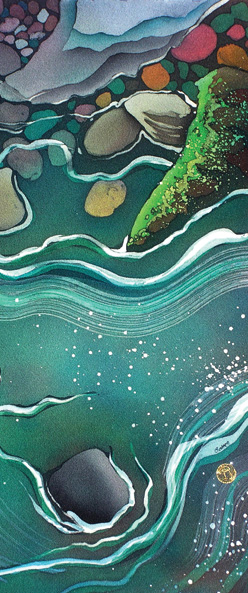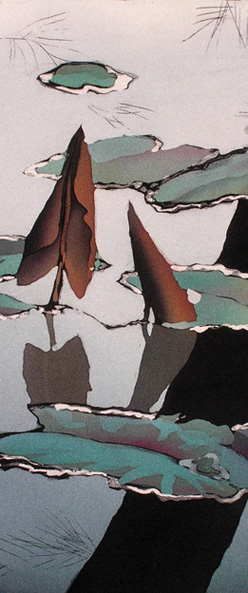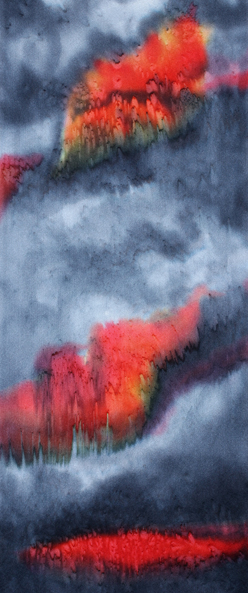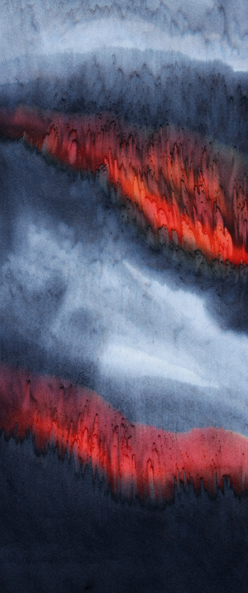 ---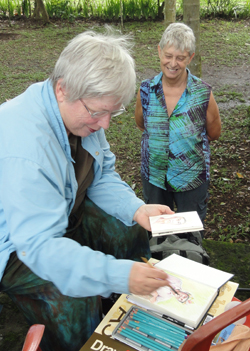 Above: Sketching in Ubud as Kiranada looks on.


where you may see my paintings, learn about the batik / rozome process, and perhaps join me for classes in silk painting, batik, or rozome.

I started as a painter and art historian.
In 1980 I discovered batik, after working as a textile research associate at the Museum of International Folk Art for ten years. Batik combined my love for textiles with my training as a painter.
Water is a recurring theme for me; living in the desert Southwest
I'm aware of every drop that falls, flows or evaporates anywhere nearby.
For forty years I've enjoyed watching the wildlife and wildflowers in the high desert by my studio. A severe drought is driving our ecosystem here now, yet it is interesting to see the balance that develops even in dry times when humans make wise choices.
I believe we should live lightly on this earth in absolute awe of its magnificence.
I hope this comes through in my work. (more)
---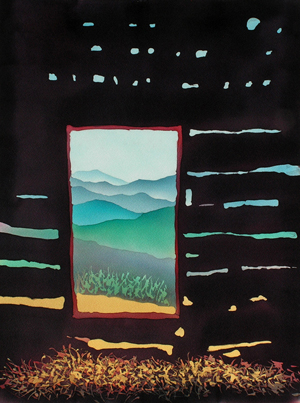 click on the image to see my new work
Scarves are available at the Arte de Placitas Gallery and in December at the Placitas Community Library.
---


A section containing my thoughts on various subjects, mostly studio related.
---

An artist's response to the Forest Fires in the Southwest.
"Five artists continue vision of original Placitas Holiday Sale," by Oli Robbins
Guest artist on Holy Waters blog by Diana Rico
See the Summer 2010 issue of FiberArts magazine for an article on my work.
Nets: Placitas Artists Series Show April 2010
Bowen featured at the Albuquerque Fiber Arts Fiesta, May 2009
See articles on my work in Stepping Out
Report on the 2007 Kuala Lumpur International Batik Convention
Article on soy wax in Surface Design Journal, Fall 2007
Expo NM Fine Arts Gallery, First place, Mixed Media & Batik
Photos from Rozome Master Classes from the 2005 World Batik Conference, SDA Conference 2007, and Rozome on the Rio 2002-2006.
Soy wax:
an alternative resist to paraffin
Rozome with soy wax (images)